Financial Advisor in Rochester, MN
---
Add Favorites
Amenities
Description
At Fortress Financial our mission is to develop a long-lasting relationship where we understand what is truly important to you and your future. As a seasoned financial advisor, Dan will help you make well-informed financial decisions while educating you on how to work toward achieving your ideal lifestyle.
At Fortress Financial Group we understand that the best relationships are built on trust. In order to foster that trust and nurture relationships with clients, we have developed a comprehensive process called Your Financial Matters. By implementing our step-by-step process, clients can be assured that their needs and wants are heard and given the attention they deserve. With our wholistic approach to wealth management, our team focuses on exceeding expectations in every aspect of client interaction. When you experience Your Financial Matters, you will understand first-hand how much we value our clients.
Unlike other wealth management firms, Fortress Financial combines a comprehensive capability of combining compensation award specialization with exclusive technology-based Equity Performance Formulas to provide custom, sound Equity Award Strategies for executives.
Dan Langworthy, Founder, Financial Advisor
With over 25 years in the investment management field, Dan uses a wholistic approach to being a wealth advisor. He focuses on helping all clients manage wealth and freedom so that they can make informed choices for their own financial future.
Financial Advisor in Rochester, MN
Fortress Financial Group, LLC
975 34th Avenue, NW Suite 405
Rochester, MN 55901
(507) 529-1400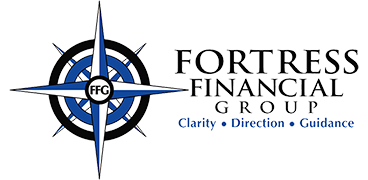 Video